2 apples
2 tbsp butter
1 tbsp Hakanoa Ginger Syrup
3 tbsp sugar
1 sheet ready-rolled flaky pastry*
cream to serve
* or you can make this quick rough puff;
185 grams flour
115 grams butter
65 mls ice-cold water
1 tsp apple cider vinegar
Step 1
Pre-heat your oven to 220c
Peel, core and slice the apples evenly.
Melt 1 tbsp butter over a medium heat – in the same pan that you are going to cook the pie in – it needs to be oven-proof and metal.
I've used Ironclad Pans "Little Legacy" pan which is absolutely perfect for this dish.
Add the apples and the Hakanoa Ginger Syrup, saute gently until the liquid has mostly bubbled away and the apples are softened and fragrant.
Tip the cooked apples and juices into a dish and set aside while you make the caramel.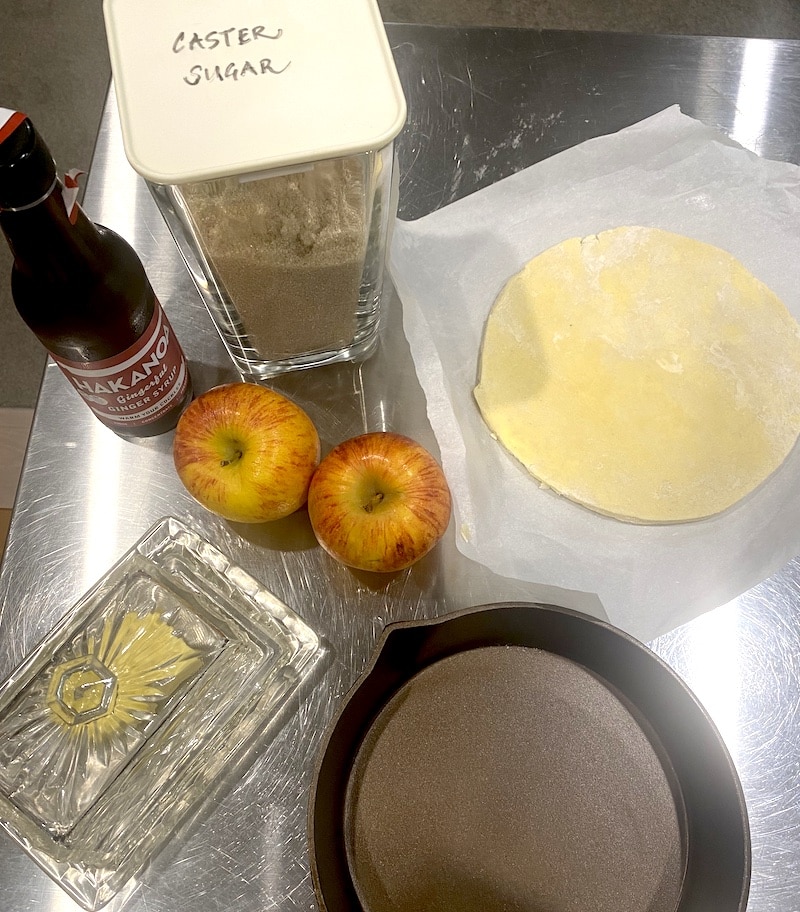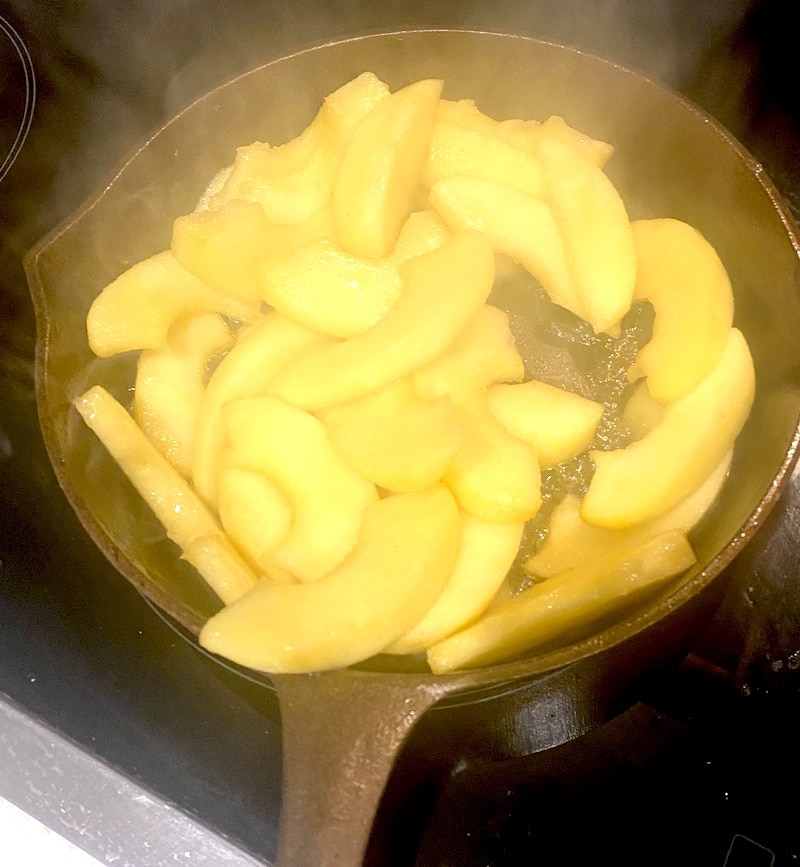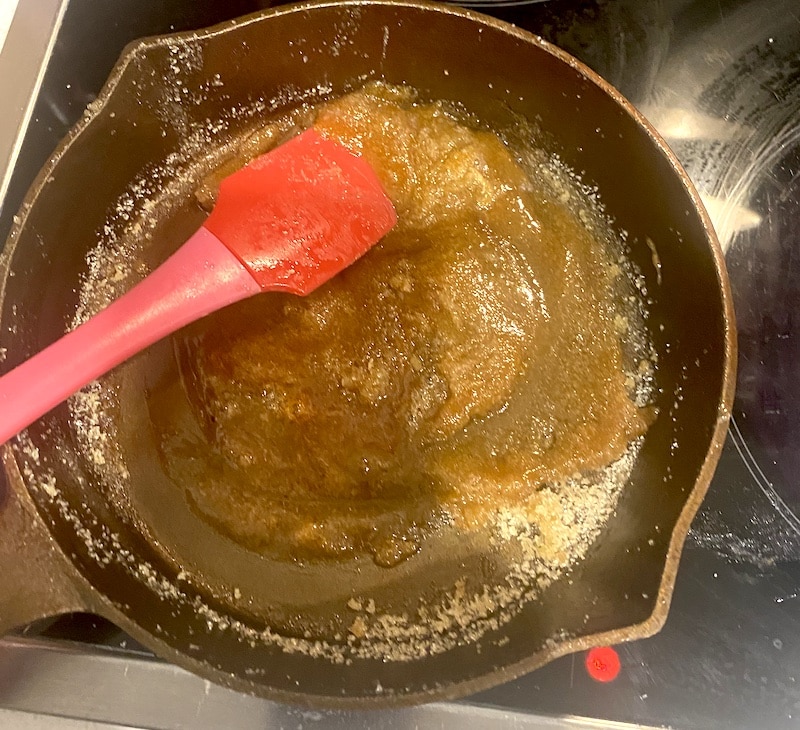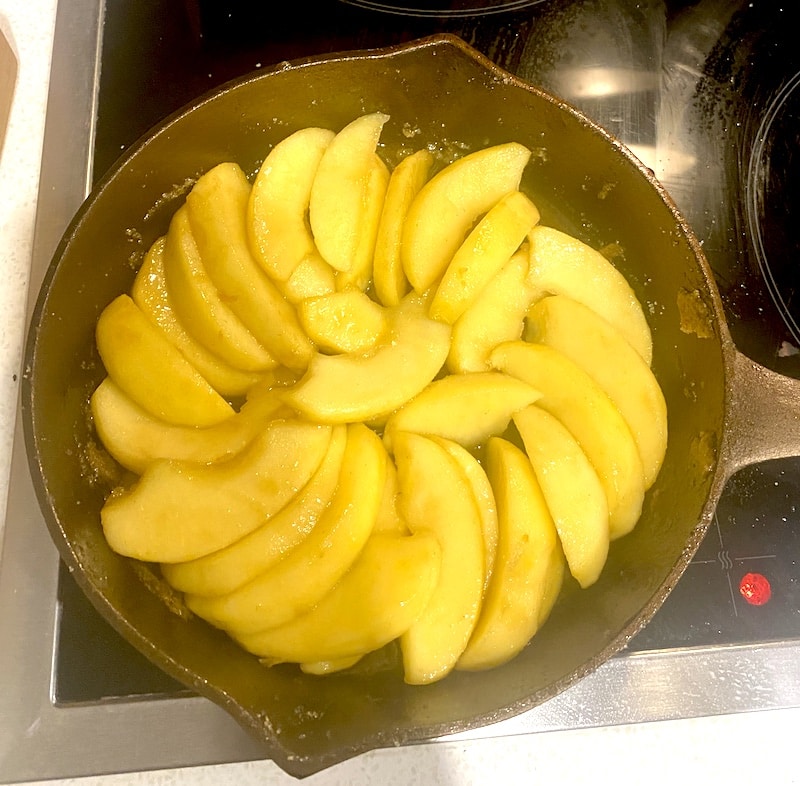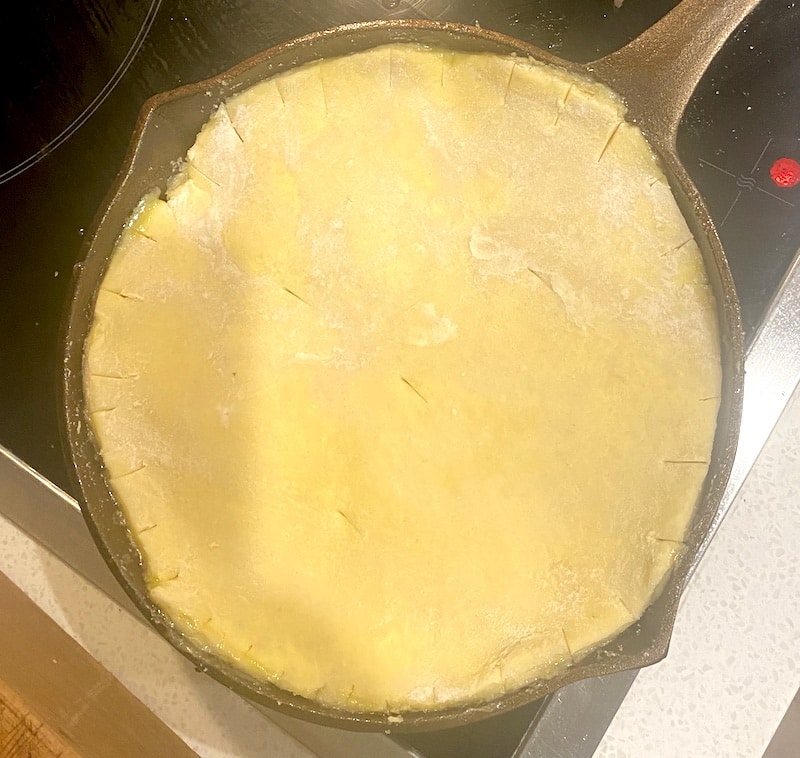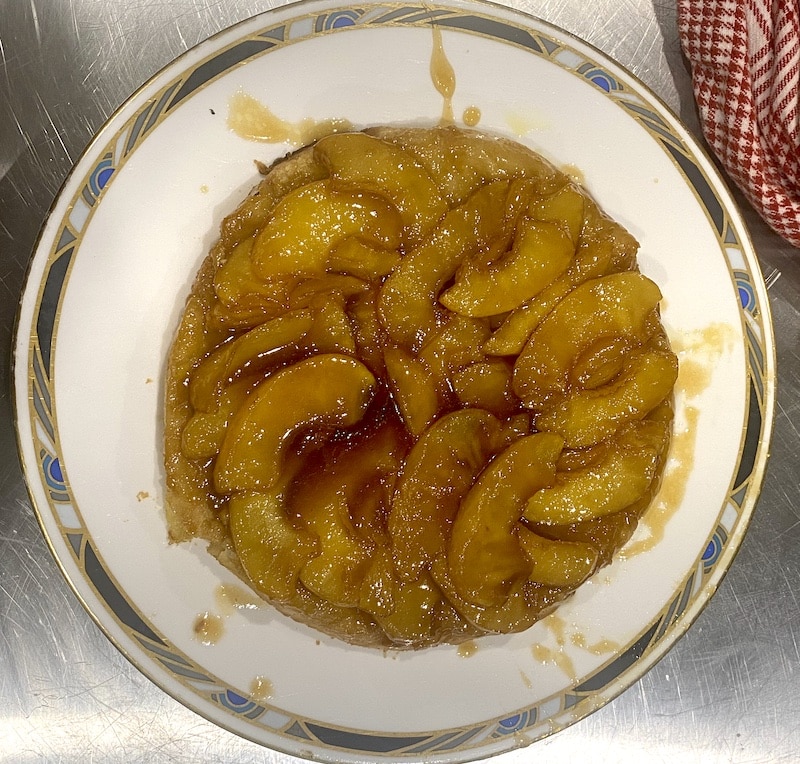 Step 2
Put the 2nd tbsp of butter in the pan – don't rinse it out after you've removed the apples – then sprinkle the sugar over evenly and let melt over a low heat.
Scrape the sides down and stir just enough to keep the sugar melting evenly. Take it off the heat before it is completely melted.
Lay the apples back into the pan using tongs or a fork to keep your fingers safe from the heat.
Step 3
Cut your sheet of pastry to just fit inside your pan.
Bake in an oven pre-heated to 220c for 25 to 35 minutes – the pastry needs to be be well-browned.
Take it out and run a knife around the edge to make sure the pastry hasn't stuck to your pan.
Don't let it cool or the caramel will set and you'l never get it out.
To get it out, you need to turn a plate over the pan, then very carefully turn the whole thing over.
Find a plate that's a good fit – I used one that was a bit big and you can see the splatter effect of my error 😉
Step 4
Serve with cream or icecream or both.
Step 5
*PASTRY FOR THE KEEN DIY COOK. Work quickly, keep everything cold.
Cut the fridge-cold butter into little dice – about pea-size. Mix it into the flour, then put the dry mixture into a sealed plastic bag.
Run your rolling pin over the mixture to create big flakes of butter within the flour. Chill for 20 mins.
Tip the dry mix into a bowl, then add your water/vinegar combined. Mix lightly, and knead just enough to take up the flour and pat it into a flat disc.
Wrap the pastry airtight, then chill for another 20 minutes before using.
Roll out gently on a floured board to about 4mm thick.