1 cup sugar
1 cup rolled oats  – you can swap rolled for jumbo oats or quick oats or scotch oats.
1 cup desiccated coconut  – you can swap desiccated for coconut threads.
3/4 cup chopped walnuts
3/4 cup flour
115 grams butter
2 tbsps Hakanoa Ginger Syrup
1 tsp Baking Soda
2 tbsps boiling water
Step 1
Put the first 5 dry ingredients into a large bowl, mix together, then make a well in the centre.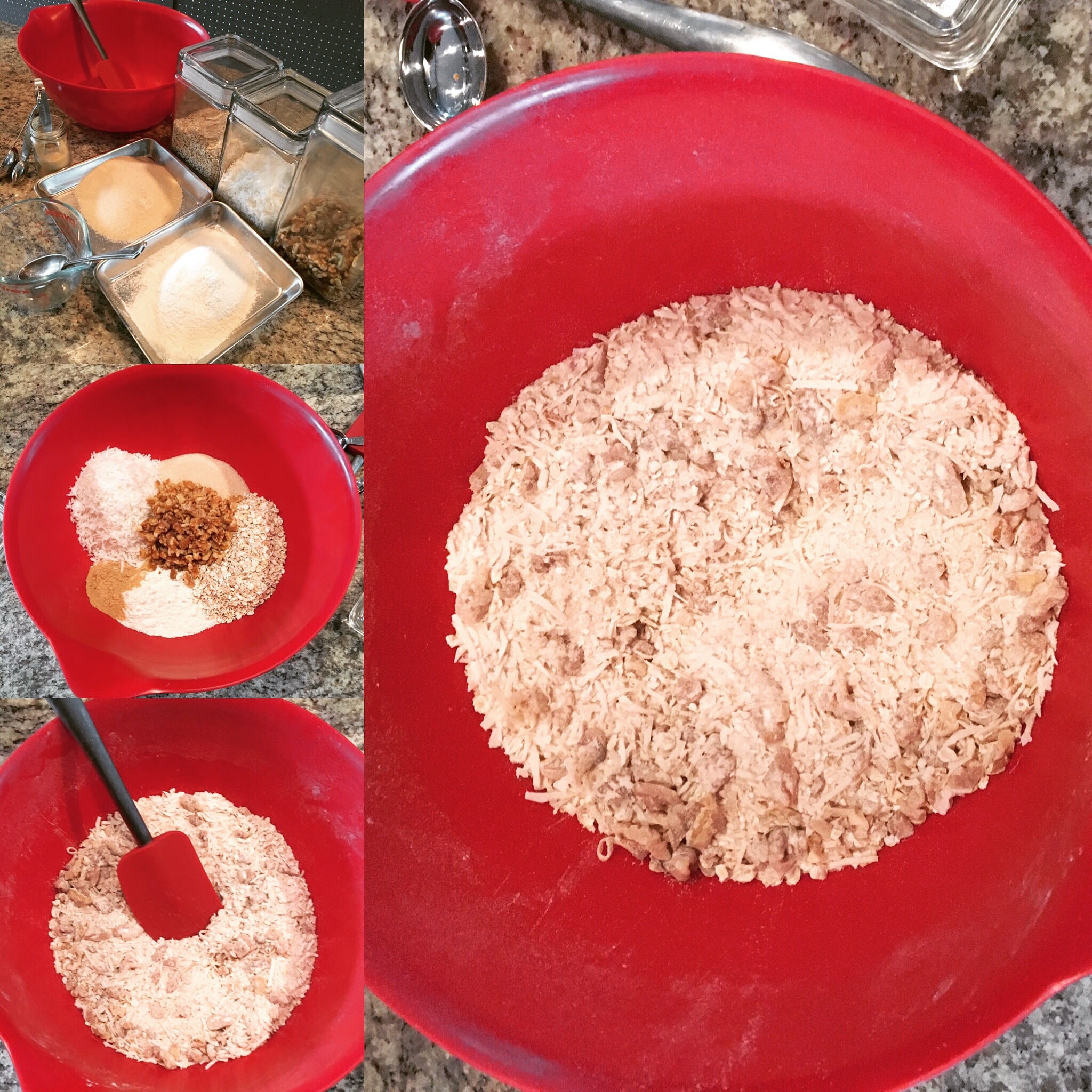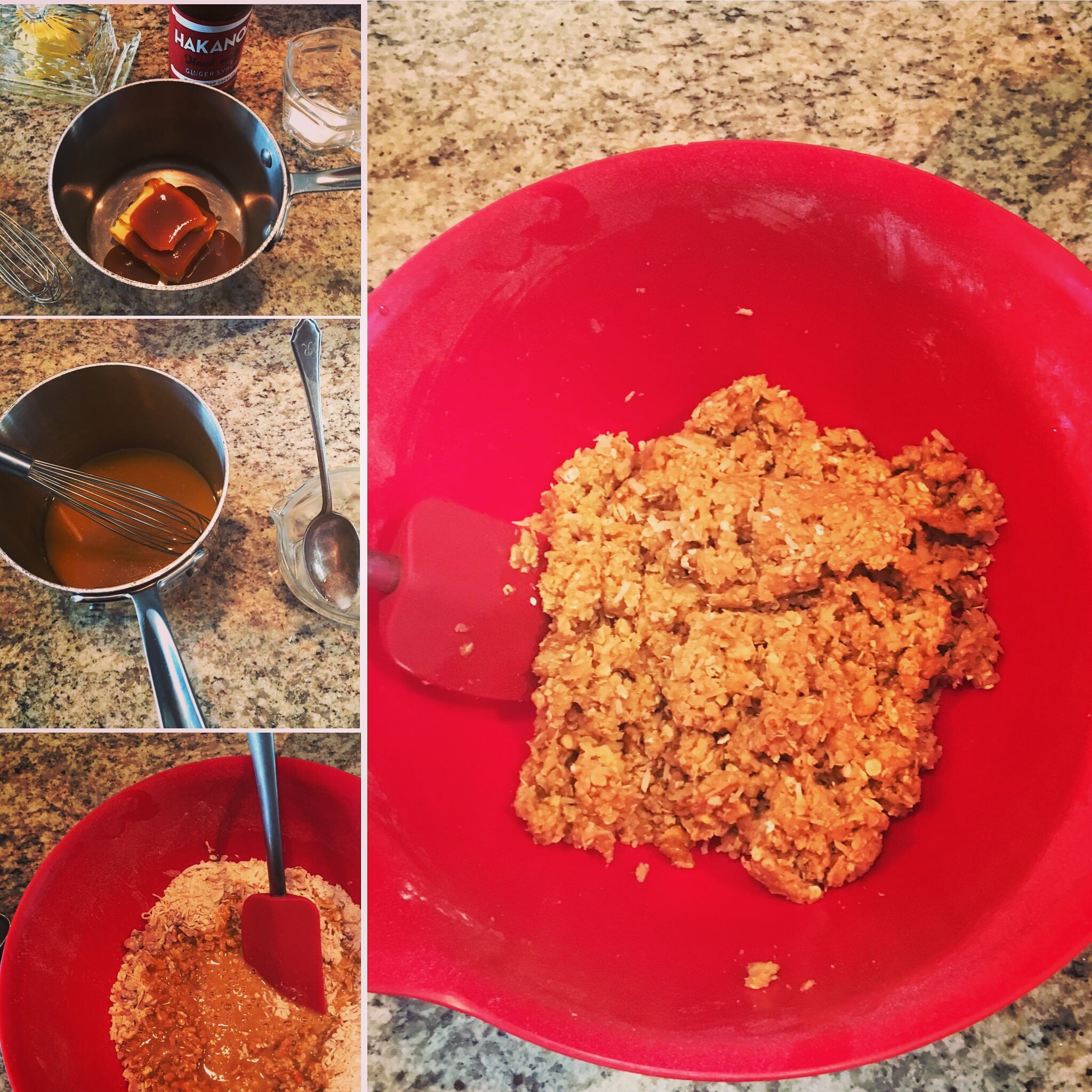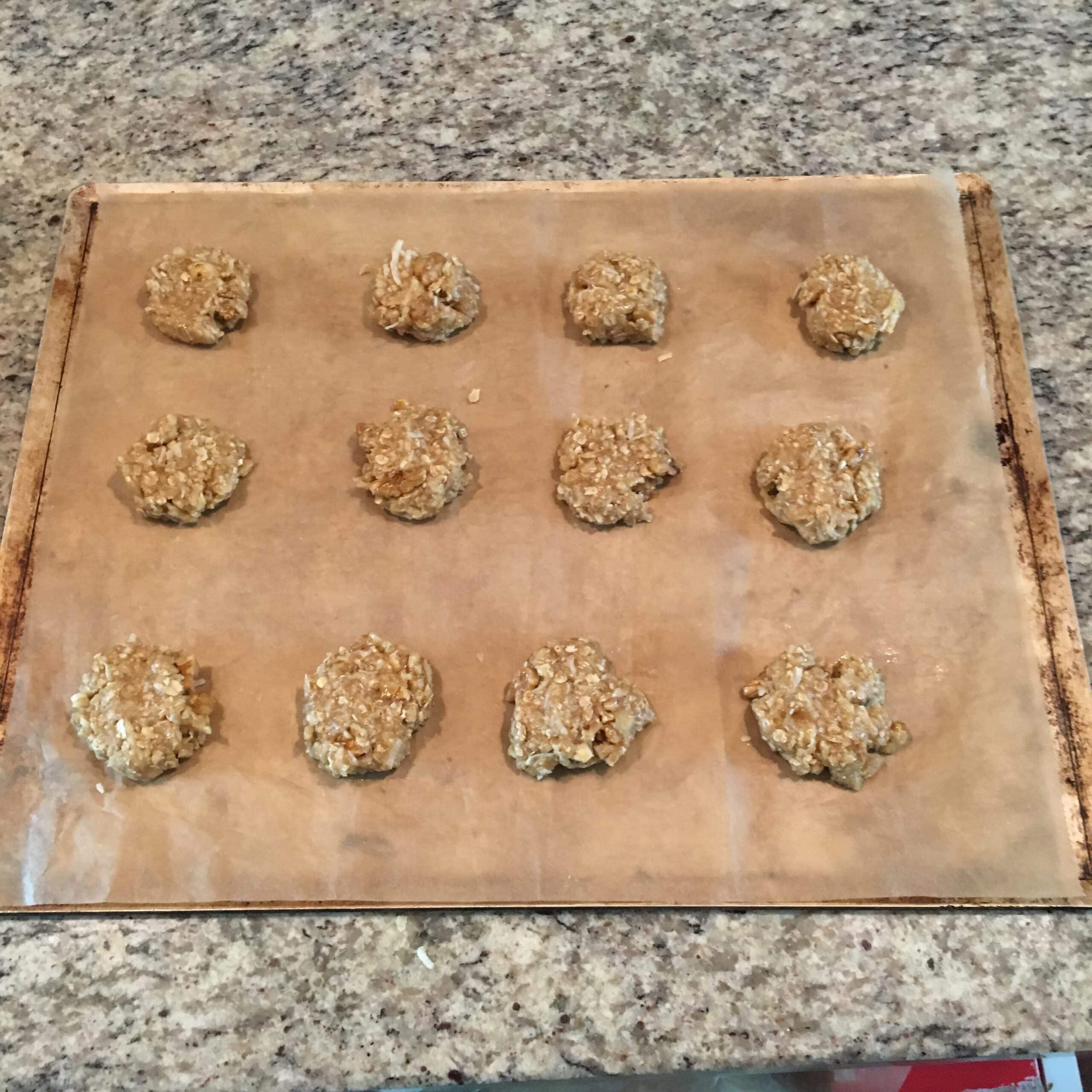 Step 2
Put the butter and Hakanoa Ginger Syrup in a saucepan and bring to a simmer.
Dissolve the baking soda in the boiling water, then pour into the hot mixture and stir well.
It will foam up – pour the foam into the bowl of dry ingredients.  Mix until well combined.
Step 3
Put spoonfuls of the mixture well spaced part on 2 baking trays lined with baking paper.
Bake in an oven pre-heated to 160c.
Bake about 20 mins until richly golden if you like a chewy fudgy biscuit, or an extra 10 minutes until deep golden brown if you like a crisp snap to your biscuits.
Step 4
Cool on the tray for 5 minutes before removing to a rack to cool completely.
Step 5 THE LOCK-DOWN CHOCOLATE GINGERZAC 
Or you can press the whole mixture into a shallow tin and bake it as one big piece.
While it's baking, melt some chocolate. I love Whittakers 50% dark for this.
Once it's baked to your idea of perfection, spread the melted chocolate over the just-baked slab of biscuit. Cut it with a sharp knife into bars. Cool in the tin in your fridge. These put store-bought choccy bikkies to shame.