We're all about the ginger, and this concentrate is most definitely a GINGER drink with a dash of lemon and honey.
Our concentrate has 40% mature harvest fresh Fijian ginger, carefully extracted to deliver a smooth but potent ginger hit.
It's perfect diluted with hot water to make a drink that genuinely warms your cockles.
A finalist in the NZ Food Awards, it is the go-to winter tonic for folks all over Aotearoa.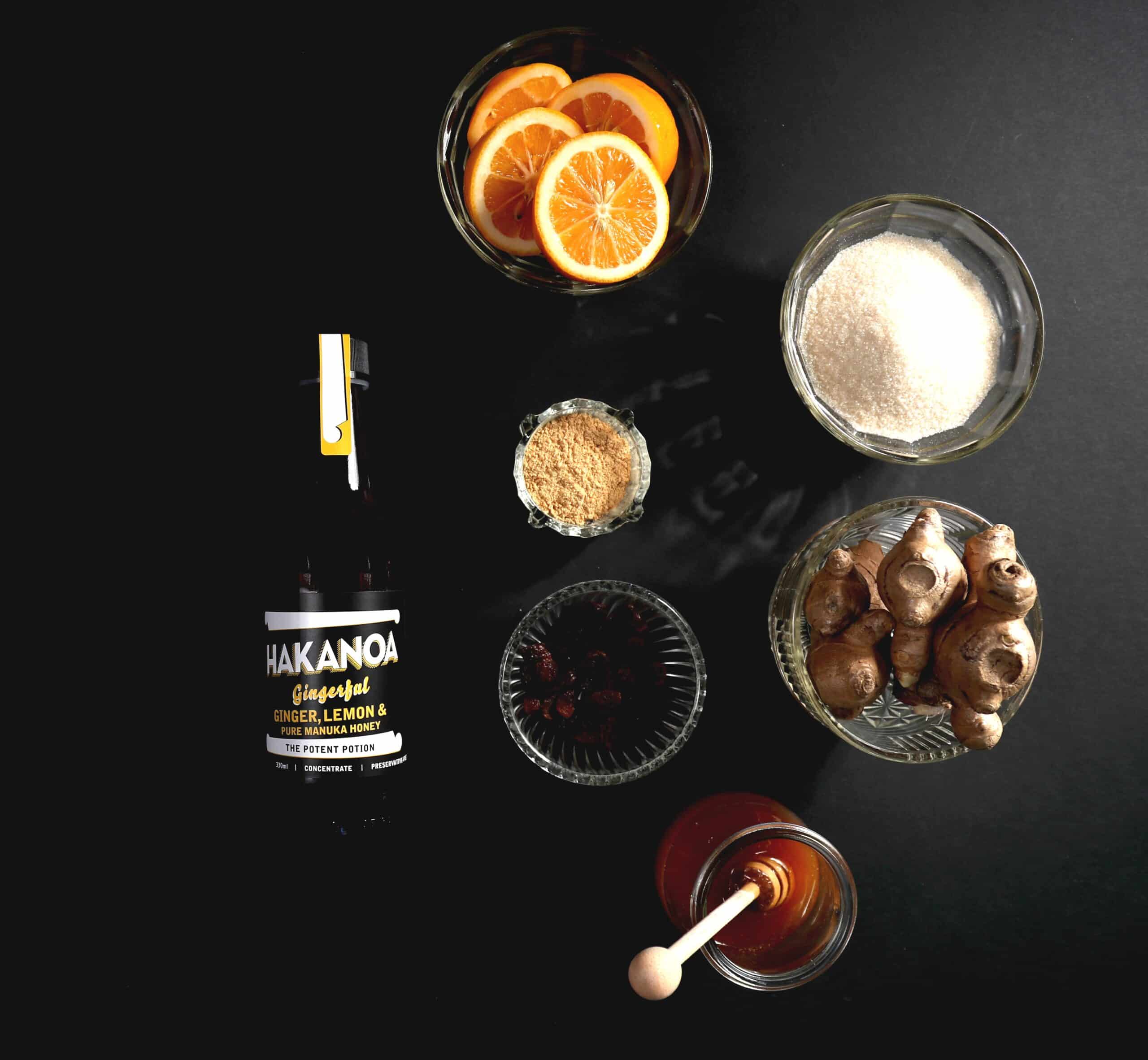 Filtered Water
Organic Fairtrade Raw Sugar
Fresh Fijian Ginger Root 40%
Organic Sultanas
Organic Sri Lankan Dried Ginger
NZ Meyer Lemon Juice – not from concentrate 19%
Pure Manuka Honey 9%
We start with mature-harvest Fijian ginger, grown in the village of Navurevure, in the mountains south of Suva.
Our extra-strong ginger is cleaned and crushed, then simmered with organic fair trade raw cane sugar and organic sultanas. This is a crucial stage because we want osmosis to occur to get the important compounds out of the ginger fibre and into our syrup.
The coarse ginger fibre is carefully sieved out. The result is our signature Ginger Syrup. To make this into the easiest most soothing winter drink imaginable, we blend that deliciousness with unadulterated NZ Meyer Lemon Juice from St Andrews Limes, and pure Manuka Honey from Earthbound Honey
Just put a little finger's depth of syrup in your cup, and top it up with hot water.  The result is a smooth deeply gingery potion that will warm the cockles of your heart and soothe your stuffy head.